For Simon, sustainability is a business approach that enhances long-term stockholder value by embracing opportunities and minimizing risks in economic, environmental and social areas.
Economic
Assets in our properties are used productively and promote business longevity.
Environment
Our actions will not have a negative impact on the environment and will serve to enhance the environment.
Social
Our interactions with the communities we serve facilitate an improved quality of life for communities.
---
Focus Areas
Simon's sustainability framework covers initiatives specified in terms of expected impact generated. Simon incorporates sustainable thinking into all areas of business from how we plan, develop and operate our properties, to how we do business with our customers, engage with our communities and create a productive and positive work environment for our employees. Simon's sustainability priorities focus on four key pillars:
Properties
Strive for efficiency in operating our properties with innovative solutions that lower operational costs and reduce environmental footprint, i.e. in the area of energy, water, and waste management
Promote sustainable design and sustainable technologies in new developments and existing centers
Customers
Anticipate customers' needs and enhance the shopping experience at Simon centers
Assist tenants to be successful in their business and to achieve their goals
Communities
Create meaningful social and economic impact in the communities we operate
Build strong communities through development and engagement activities
Employees
Strive for high levels of employee engagement
Create a culture to attract and retain the industry's best talent
---
Highlights
PROPERTIES
Achieved 34% absolute reduction in electricity consumption (Base year 2003)
Implemented LED retrofits at 150 properties across the U.S.
CUSTOMERS
Installed over 560+ electric vehicle (EV) charging stations at 110 properties across the U.S
Offered customers same day and on demand shopping delivery via Deliv at select centers
COMMUNITIES
100% of malls engage in local community engagement activities. Simon Youth Foundation has 35 Academies in 15 states and has awarded nearly $17 million in scholarships to more than 4,500 students
EMPLOYEES
Participated in Environmental Defense Fund (EDF) climate corps fellowship program
Built awareness of sustainability topics among all employees by increasing sustainability engagement initiatives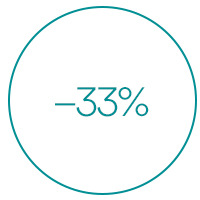 ELECTRICITY CONSUMPTION
EV CHARGING STATIONS AT 110 PROPERTIES ACROSS THE U.S.
(Base:2011)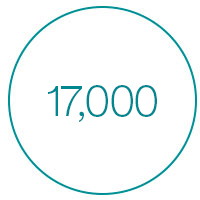 GRADUATES/30 ACADEMICS
(Base:1998)
---
Sustainability Goals
Properties
Improve GHG efficiency by 5%-10% by 2020*
Improve portfolio-wide energy efficiency by 5%-10% by 2020*
Improve portfolio-wide water efficiency by 20% by 2025*
Expand plastic film recycling at select properties by 2018
Employees
Encourage Simon employees to volunteer in their communities
Build awareness of sustainability topics among all our employees by increasing engagement initiatives
Customers
Engage with key tenants on sustainability issues relevant to shoppers to improve the overall sustainability performance of our properties by 2018
Install WiFi at 90% of our properties by 2025
Introduce loyalty program in select malls by 2016
Provide electric vehicle charging stations for our customer at 100% of our properties by 20201
Community
Maintain our strong support of the Simon Youth Foundation through donating commercial space and scholarships for SYF graduates
Continue to participate in community engagement activities at 100% of our properties
1 Applicable at locations where Simon has ownership of the parking lot facilities and where suppliers are available. Portfolio refers to all platforms Malls, Mills and Premium Outlets, where Simon has operational control.

*Base year 2013
---
Sustainability Recognition
Simon has consistently been recognized for its sustainability disclosure and performance:
ACHIEVED CDP'S "LEADERSHIP" RECOGNITION
FOR SUSTAINABILITY PERFORMANCE
2016-2018

NAMED ON THE CLIMATE 'A' LIST
2014-2015

NAMED ON THE CLIMATE DISCLOSURE LEADERSHIP
INDEX SEVEN TIMES AND THE CLIMATE PERFORMANCE
LEADERSHIP INDEX TWO TIMES
2008-2013
RECEIVED GRESB GREEN
STAR RATING
2014-2018
RECOGNIZED AS NORTH AMERICAN
SECTOR LEADER IN RETAIL
2010 – 2013
RECOGNIZED AS 'STORMREADY' BY NATIONAL WEATHER SERVICE



CDP has built the most comprehensive collection of self-reported environmental data in the world. Their network of investors and purchasers, representing over $100 trillion, along with policy makers around the globe, use this data and insights to make better informed decisions.

GRESB is an industry-driven organization committed to assessing the ESG performance of real assets globally, including real estate portfolios. More than 250 members, of which about 60 are pension funds and their fiduciaries, use the GRESB data in their investment management and engagement process.
---
Governance
Our sustainability activities are steered by the head of sustainability who is responsible for developing Simon's sustainability strategy, including setting the company's sustainability focus areas and key performance indicators. The head of sustainability drives sustainability initiatives through creating partnerships and close collaboration with key corporate functions and onsite local teams. She chairs the Sustainability Executive Committee that includes executives from core functions of the company.
This committee is the central committee for progressing sustainability initiatives within Simon. It is tasked with setting the strategic direction for the sustainability framework and provides counsel and executive oversight on initiatives. The Field Network is comprised of the management teams at centers across the portfolio.
"Through the support of senior executives, Simon has integrated sustainability throughout different levels of the organization and the company is well equipped to address opportunities and challenges around environmental, social and governance and topics."

Mona Y. Benisi, Senior Director of Sustainability Simon Property Group
---
SHOPPERS HAVE THE ABILITY TO SHOP FOR "ANYTHING, ANYWHERE, ANYTIME" BUT WHAT DOES THIS MEAN FOR OUR ENVIRONMENT?
The retail landscape is evolving. Shoppers have more choices to purchase a wider variety of products in different ways. While the retailers work hard to deliver convenience to shoppers, consumer shopping behaviors do have environmental and socioeconomic impacts. What does that look like? At Simon, we took the challenge of determining whether online or mall shopping was more sustainable by setting up a data-driven methodology to understand the sustainability impacts of both channels.
To understand the environmental impacts we used a "cradle to grave" Lifecycle Analysis (LCA). A lifecycle analysis examines inputs/outputs of all material, energy, and the associated environmental impacts attributable to a product or service in its lifecycle .
We looked at a typical basket of customer purchases. The typical shopping basket is comprised of a combination of four retail products' journeys from its manufacturing to its end of life when shopped via mall or online.
What is the metric that is most applicable to the environment? We used Green House Gas (GHG) emissions as the environmental measure because they are the cause of climate change. Our research and experience determined that the main contributors that affect the level of GHG emissions in either shopping experience include transportation fuels, building energy usage, and packaging differences.

So what's the big picture outcome? Simply put, online shopping has a 7% larger environmental impact than mall shopping.
- If you consider all of the people that come to a mall each year and they were to purchase a combination of four products, it results in an average of 14.3 million products bought every year from an average mall. The results of the LCA analysis show that if you buy the same number of products in the shopping mall and online store in a year, online shopping has a 7% larger environmental impact than mall shopping. This impact difference is the same as 6.2 million miles driven by an average car or replacing 68,000 incandescent bulbs with CFLs.
- Also, the study tells us a lot about how specific customer behaviors impact the environment.
---
Videos